A Special Event:
What Do Many of Today's Successful "New Thinking" Entrepreneurs and Business Owners/Professionals Have In Common?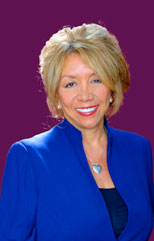 Answer: They graduated from the Excellerated Business School® Programs that guarantee you too can start thinking like a financially-secured person.
Financial Freedom Day Special Money & Me Program
with DC Cordova, CEO, Excellerated Business Schools®/Money & You® since 1979

Transform your Money-Patterns that will support you in moving to Financial Independence & feel secure in your ability to create what you need... DC explains below in this interview with Jerry Conti:
"The most value I have ever received from a program has been from Excellerated Business Schools® – this is a MUST for anyone wanting to take their business, ability to generate money and their lives to the next level."

John Wilson, past Sr. VP, Nouveau Riche University, CrossFit Expert
Notable Graduates:
:: Jack Canfield :: Author of Chicken Soup for the Soul Series, The Success Principles
:: Anthony Robbins :: Unleash the Power Within
:: Robert T. Kiyosaki :: Best-selling Co-Author, Rich Dad/Poor Dad Book Series
:: T Harv Ecker :: Secrets of The Millionaire Mind
:: Ben Cohen:: Ben and Jerry's Ice Cream
::Loral Langemeier:: The Millionaire Maker
:: Mark Victor Hansen:: Co-author of Chicken Soup for the Soul Book Series; One–Minute Millionaire
This is the program that supported many of today's wealth/biz "gurus"
In this intensive program, you clear your pathway to creating the wealth that you desire most. This process has helped millions of people spanning the globe have their dreams come true by clearing their blocks to money/cash, abundance/prosperity
YOU'VE HEARD THE SAYING; "Build it and they will come"? When you build the proper wealth mindset, THE MONEY WILL COME!
You work next to like-minded individuals who want to grow, generate money, have fun, and contribute - People who know that the only advantage in today's world of business and entrepreneurship – and in any profession – is Knowledge and Courage.
DISCOVER how to smash through walls that keep you from having what you want. You learn how to clear your blocks to Financial Freedom and have the life that you want as you build your business empire.
When you Join Money & Me You Discover:
What really keeps you from having the money that you want

How to remove any limitations you have to creating and maintaining wealth
The secrets to realizing your full financial potential

Simple tools to implement the techniques you learn in this program, ones that will support you and create lasting results in your life

Understanding the dynamics of wealth and prosperity

Developing Multiple Sources of Income to guarantee your freedom from worry

Learn to recognize and stop repeating negative money patterns (like debt, overspending, etc.)

Learn to empower others to make money for themselves, the team, and YOU

How to truly experience being wealthy

Surpassing your own expectations of yourself

How to allow yourself to have what you really want

Having certainty of your success

Keys to developing and maintaining successful relationships in business and life

Magnificent Networking to grow your list of potential clients and people that can support your financial growth and independence

Global opportunities to expand your operations

... And much more to give you the financially-independent mindset.
INVITE YOUR FRIENDS and FAMILY To EXPERIENCE THAT SPECIAL SOMETHING ONLY DC CORDOVA CAN DELIVER!
To be determined

Hours: 10:00 AM to 7:00 PM PST

Location: Location SeaPointe Resort
6400 Surfside Ln, Carlsbad CA 92008

Day Program includes: Classroom Materials, Valuable Handouts, Networking Table for You to Display Your Products and Services

Co-Sponsored by: CompassionHappens Inc and
Excellerated Business Schools®
Money & Me is part of
Excellerated Business Schools®
and Money & You® Curriculum.
With over 80,000 Graduates of her programs from every corner of the planet, the information you are about to discover will give you distinctions that many have used to creating tremendous success. Money & You® has more multi-millionaire graduates than ANY other single entrepreneurial program in existence today.
Check Out More Notable Graduates: www.MoneyandYou.com
Are you ready to be one of them?
"I encourage anyone to take this program, for it will not only show you how to do a minor vector in your life – it will re-vector your entire life and you will be grateful for it."
— Jack Canfield, Teacher, self-esteem consultant, and co-author of the 140,000,000 copy best selling series of "Chicken Soup for the Soul" books and author of many other popular books including "The Success Principles.
"Most classes teach you the nuts and bolts about money or business but this one is different because it's about getting yourself clear and free enough re: money and business, that a new foundation is built, one which is about fulfillment not just money, one that is about what really works and causes people to not just be successful financially but also personally, to thrive. It focuses on purpose and service, which I love and am SO GLAD about where the course comes from.

I would personally recommend DC as a master in her field and a fun and committed seminar leader and authoress. I would tell how I not only got practical tools, and the clearing that was offered, but also inspiration and an incredible support system, network, and gifts and links and free courses and potential further courses to support what I have learned here. I would add a special note of appreciation and respect that for as far and wide as DC reaches with her work, and how incredibly involved and busy she is, she still took time to be with us on a free teleseminar, offer personal counseling on our questions, and that her interest and connection and commitment to our success is real and very precious.

That is a rare and wonderful thing. Wendy Singleton
Instructor:

DC Cordova, will lead this information-filled entertaining and fast-moving program. She will share the Secrets that, when applied, turned many of Excellerated Business Schools' participants into today's "money and business gurus". In her nine-year business partnership with Robert Kiyosaki, they had an opportunity to practice many of the principles taught in Money & Me and other Excellerated programs.

To learn more about DC Cordova, click here:
Special Offer Only $99
(A $249 Value)
(Bring a Second Person: only $49)
VIP Ticket include Special Guest Dinner $149
VIP for 2 $249
Plus, BONUS Mentoring Tele-classes to Support
YOU in applying tools learned!
Register Now For

This Special Event
E-mail: info@compassionhappens.com

Or Call: 1-800-401-9171 Ext 702

Some Notable Graduates of Excellerated Programs:
Tony Robbins (Life Coach), Robert/Kim Kiyosaki (Rich/Poor Dad Series),
Paul Mitchell (Hair products) T. Harv Eker (Secrets of Millionaire Mind),
Loral Langemeier (Cash Machine) Fred Spanjaard (Entrepreneur)